Guests for 2020 will be announced soon!
Past Guests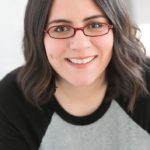 Chicago native Erica Mendez is a longtime anime and video game fan who put in the work and became a voice actress. She has been fortunate to play some fan-favorite characters, including: Retsuko in Aggretsuko, Ryuko in KILL la KILL, Gon in Hunter...
Xander Mobus is a voice over actor from LA. You might know his work from anime and video games including Persona 5 as The Protagonist, Super Smash Bros as Ren Amamiya, Street Fighter V, Soul Calibur VI, One Punch Man, Mob Psycho 100, Hunter...