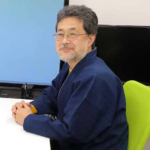 Born in 1959, Tokyo, Japan. Matsumi is the Director for the animated series BEASTARS. Matsumi worked as assistant director for Porco Rosso at Studio Ghibli, and participated in many works at Studio 4C. Matsumi is known to be one of the early adopters of CG animation in Japan. Matsumi has been working with Orange since Land of the Lustrous as episode director and he has returned for BEASTARS as director to try challenging new methods of animation production. Matsumi's past work includes Rage of Bahamut (Assistant Director), Thunder Cats (Director), Steamboy (Technical Director), and more.
Born in 1982, Japan. He is a producer at Orange, and currently working on BEASTARS as its business producer. Yoshihiro grew up in Los Angeles and after graduating from college, he joined the US branch of the animation studio Madhouse. At Madhouse, Yoshihiro gained unique international production experience ranging from live-action to collaboration projects. On January 2019, Yoshihiro produced the League of Legend short, New Journey, at the animation studio P.A.WORKS. On June 2019, Yoshihiro joined Orange for BEASTARS and future series.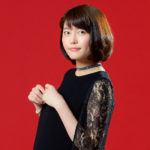 Born on November 24th, Japan. Sembongi stars as Hal the dwarf rabbit in the animated series BEASTARS. Sembongi stars in numerous popular shows including as Mumei from Kabaneri of Iron Fortress, Kikuna from Pocket Monsters (TV 2019), Trish Una from JoJo's Bizarre Adventure: Golden Wind, Mariella from Black Clover, Shuna from That Time I Got Reincarnated as a Slime, Chitose Karasuma from Girlish Number, and more.